Elf on the Shelf for Birthdays Now??
Just when I thought we were done with the Elf on the Shelf for another year, Barnes & Noble in Huron Village is having an Elf on the Shelf: A Birthday Tradition Story Time tomorrow, Saturday, February 1 at 11a.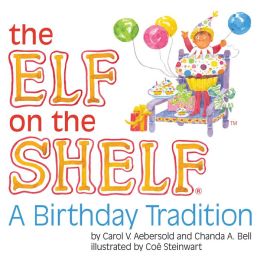 At least with the Birthday Celebration, you just invite the Elf on the Shelf to your child's birthday party instead of having to move it around for a month.
The following two tabs change content below.
Ann Arbor with Kids is your go-to source for Ann Arbor Family Fun. It got its start in an activity list that I was compiling for the playgroup I ran at our church. When my daughter started preschool, the other moms were thrilled to hear about my list. I decided to take the list public in 2009.
Latest posts by a2withkids (see all)