FREE Hand in Hand Music Together Demo Class at My Urban Toddler
The Saline location of My Urban Toddler will hold a FREE Demonstration Class on Monday, February 24 and Monday, March 3 at 10:30a.
You can register for the demonstration class online through the Hand in Hand Music Together Website.
Regular Hand in Hand Music classes will begin the week of March 24 with classes at both My Urban Toddler (Saline) and Saline United Methodist Church.
My Urban Toddler is located at 7025 E. Michigan Avenue in Saline. Saline United Methodist Church is located at 1200 N. Ann Arbor St.
Disclaimer: I am a Groupon Affiliate and am compensated for sales through Groupon links. I appreciate your support of my blog by shopping through my links. Please read all terms & conditions before purchase.
My Urban Toddler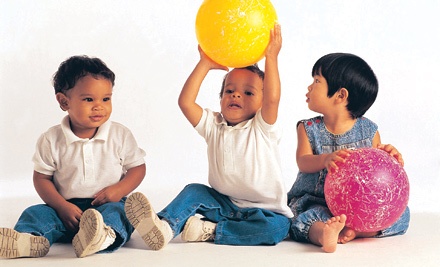 6 or 12 Drop-In Play Times Plus Discounts on In-Store Purchases at My Urban Toddler (Up to 59% Off)