Big Gymboree Sale
Does your child need a new spring or summer wardrobe? I know my daughter will need a lot of clothes this summer. She was down to one pair of shorts when I was packing for a warm weather trip.
Disclaimer: I am a Gymboree Affiliate and am compensated for sales through Gymboree links. I appreciate your support of my blog by shopping through my links.
IF you have a lot to buy, you may want to checkout today's Gymboree sale. They are offering
30% off entire purchase + 20% with code BONUS20 at Gymboree
. Wow! What a deal. The offer is valid on Wednesday, April 9, 2014.
My daughter and I loved Gymboree clothes. They fit her body type and our style until she hit the age for tween styles.
My favorite shorts for my daughter were these: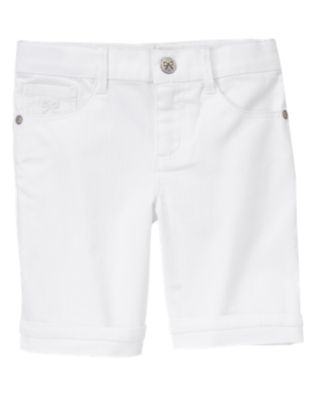 Distressed Bermuda Shorts
Since she is super skinny we could let out the adjustable waist to wear them for a few years because of the long length.
I know she would love this shirt to match them:


Glittery Panda Tee
What outfit would your child love?
The following two tabs change content below.
Ann Arbor with Kids is your go-to source for Ann Arbor Family Fun. It got its start in an activity list that I was compiling for the playgroup I ran at our church. When my daughter started preschool, the other moms were thrilled to hear about my list. I decided to take the list public in 2009.
Latest posts by a2withkids (see all)