Discounted Admission to Chelsea TreeHouse for this Summer
My daughter loved Chelsea TreeHouse the last few times that we were there. Aside from their play area, she loves that they have a few chairs for American Girl dolls. On our last visit, we met two of her friends who also have dolls there for a playdate. They were so excited to bring the dolls with them. (You have to ask for the chairs and they may be reserved for a party or another group may have asked for them first). I love visiting Chelsea Treehouse because of their comfortable sofas and WiFi.
Disclaimer: I am a Groupon affiliate and am compensated for sales through Groupon links. I appreciate your support of my blog by shopping through my links. Please read all terms and conditions of the deal before purchase, they are only summarized here.
Admission to Chelsea Treehouse costs $7/child (age 1-15). However, Groupon is offering a deal of 5 admissions for $18. You can use multiple admissions in one visit for multiple children or use them one visit at a time. Your admissions will be valid until November 1, 2014. The deal is available for purchase through Friday, April 25 or while supplies last.
Even better, they are offering 15% off of any Local Event/Activity Groupon through Sunday, April 27. Your Chelsea Treehouse Groupon would come to $15.30 with the discount. Use the code PLAY15 at checkout for the discount (max discount is $50).
Chelsea TreeHouse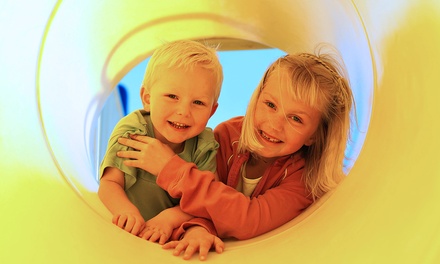 $18 for Five Indoor-Play-Place Visits at Chelsea TreeHouse ($35 Value)
Chelsea TreeHouse is located at 1101 S. Main St in Chelsea. There is plenty of parking in the shopping center's lot.
Are you looking for something closer to home? There is also a Groupon deal for My Urban Toddler.
My Urban Toddler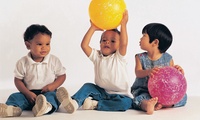 6 or 12 Drop-In Play Times Plus Discounts on In-Store Purchases at My Urban Toddler (Up to 59% Off)
The following two tabs change content below.
Ann Arbor with Kids is your go-to source for Ann Arbor Family Fun. It got its start in an activity list that I was compiling for the playgroup I ran at our church. When my daughter started preschool, the other moms were thrilled to hear about my list. I decided to take the list public in 2009.
Latest posts by a2withkids (see all)