Walking with Dinosaurs Deal
The show Walking with Dinosaurs is at the Palace of Auburn Hills in August.
Like many kids, my daughter went through a period when she was obsessed withdinsoarus. At that stage the Walking with Dinosaurs show would have been an automatic attend event.
Disclaimer: I am a Groupon Affiliate and am compensated for sales through Groupon links. I appreciate your support of my blog by shopping through my links. Please read all terms and conditions before purchase as they are only summarized here.
Groupon Live has a great deal to help you see the show at a discounted price. They are offering ticket deals from $20 for the 7p show on August 7.
Walking With Dinosaurs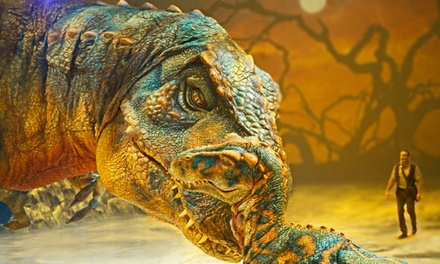 "Walking With Dinosaurs" at The Palace of Auburn Hills on August 7 at 7 p.m. (Up to 39% Off)
Your Groupon deal includes all fees and prices range from $20 ($32.10 value) to $75.50 value).