Food Truck Rally at Wednesday Evening Farmers Market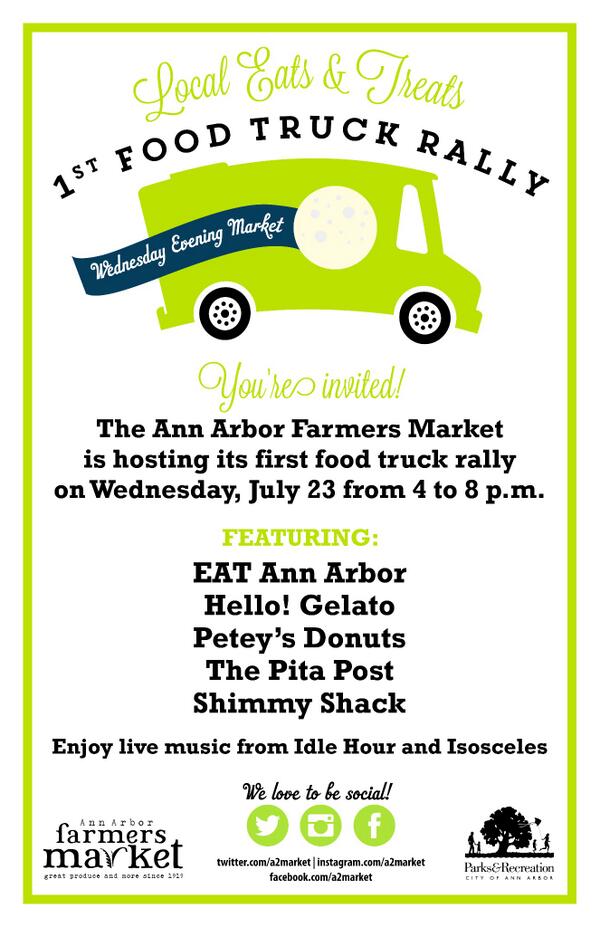 The Ann Arbor Farmers Market will be hosting a Food Truck Rally at the Wednesday Evening Market on Wednesday, July 23 from 4-8p. In addition to the regular Evening Market vendors, there will be 5 food trucks at the Rally.
Food trucks include:
There will also be live music during the Wednesday Evening Market
Don't worry if you are on vacation for the Food Truck Rally, they will have another Food Truck Rally on September 3.
The following two tabs change content below.
Ann Arbor with Kids is your go-to source for Ann Arbor Family Fun. It got its start in an activity list that I was compiling for the playgroup I ran at our church. When my daughter started preschool, the other moms were thrilled to hear about my list. I decided to take the list public in 2009.
Latest posts by a2withkids (see all)