Upcoming Barnes & Noble Events
There are a number of fun upcoming events at Barnes & Noble of Ann Arbor, many of which are part of their Get Pop-Cultured Event.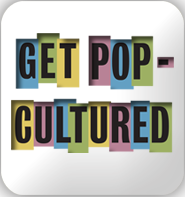 Tuesday July 29 at 11a is What Do You Do With an Idea? Storytime. The event will feature the book What Do You Do With an Idea by Kobi Yamada.
Then, Friday, August 1 is Frozen Friday: Cool Off With Olaf! at 7p. There will be a story time, a sing-along, crafts, and activities.
Then, on Saturday, August 2 they will be celebrating Marvel's 75th anniversary with activities and giveaways. The event will begin at 11a.
On Sunday, August 3 they will be celebrating the works of James Patterson. Since his books span the range from adults to teens and kids, there will be specials available for everyone. My daughter hasn't read any of his middle school books yet, but I may suggest them soon.
The Get Pop-Cultured series will wrap up on Monday, August 4 at 11a with Teenage Mutant Ninja Turtles. There will be activities for kids ages 5-10.
Saturday Story Time will return on Saturday, August 17 with Pete the Cat story time at 11a.
Other Story Times this summer are My Pet Book Story time at 11a on Tuesday, August 19 and Peanut Butter & Cupcake Story time on Tuesday, August 26.
The following two tabs change content below.
Ann Arbor with Kids is your go-to source for Ann Arbor Family Fun. It got its start in an activity list that I was compiling for the playgroup I ran at our church. When my daughter started preschool, the other moms were thrilled to hear about my list. I decided to take the list public in 2009.
Latest posts by a2withkids (see all)