Weekend Roundup: Soccer & Marvel Weekend
When I look at this weekend, three things stand out: the release of Guardians of the Galaxy, The Manchester United/Real Madrid soccer game at Michigan Stadium on Saturday, and the 4th Annual Fairies at the Market on Sunday. While we aren't going to the game, I hope the weather holds out and the game is able to be held as scheduled. This morning they are predicting 40% chance of thunderstorms on Saturday, although last night's forecast had a larger percentage of rain. Sunday's weather is looking the best of the weekend and would be a great time to head to one of the area's many pools, water parks, or the splash parks.
One of my most popular posts in the past week has been about the 4th Annual Fairies at the Market so I know many people in Ann Arbor are excited about the event.
As you travel around town on Saturday, I recommend checking out the road restrictions including closures around the Stadium and State St becoming one-way out of town after the game.
I know there is a party tonight in the Main Street Area with live music, however I did not see any kids activities listed.
However, for our family, the big news this weekend is the opening of Guardians of the Galaxy. My husband grew up with Marvel comics, so he has introduced my daughter and I to the universe. My husband and I saw a screening earlier this week and are taking our daughter to see the movie this weekend. My review of Guardians of the Galaxy includes thoughts on taking our daughter (age 8.5) to see the movie.
Barnes & Noble has a few great events this weekend in their Get Pop Cultured series. Events include Frozen Friday at 7p tonight and Marvel Day tomorrow at 11a. The series wraps up on Monday with Teenage Mutant Ninja Turtles.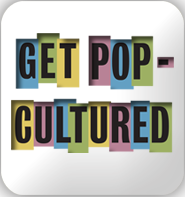 Other events this weekend include the wrap-up of the Youth 4H Show, Happy Birthday Ann Arbor Farmers Market!, the Dixboro Fair, and the last concert in the Burns Park Concerts in the Park Series.
Friday, August 1
Saturday, August 2
Sunday, August 3
The following two tabs change content below.
Ann Arbor with Kids is your go-to source for Ann Arbor Family Fun. It got its start in an activity list that I was compiling for the playgroup I ran at our church. When my daughter started preschool, the other moms were thrilled to hear about my list. I decided to take the list public in 2009.
Latest posts by a2withkids (see all)