The Eric Carle Collection is Now at Gymboree
Disclaimer: I am compensated for sales through Gymboree and Amazon links and may receive compensation for this post. Thank you for supporting Ann Arbor with Kids by shopping through these links.
I was very excited when I heard about the Eric Carle Collection available at Gymboree. The collection includes both play wear and sleepwear options. They are even offering select sleepwear styles in adult sizes.
To celebrate the new Eric Carle collection, they will be holding an in-store story and craft time on Friday, September 5 from 10a-noon. The celebration will include story time and caterpillar crafts. (outlet stores are not participating). The Gymboree website also includes printable coloring sheets, mazes, games, and more with The Very Hungry Caterpillar and Brown Bear Themes.
When my daughter was a baby she loved the Eric Carle books, particularly The Very Hungry Caterpillar. It was amazing that even at 8 months she could find the book on the shelf at the library to checkout nearly every time we were there. She loved reading the book for years. Other favorite books of ours were Brown Bear, Brown Bear, What Do You See? and Polar Bear, Polar Bear, What Do You Hear? I love seeing our favorite characters represented on the clothes.
My favorite pajamas from the set are:


The Very Hungry Caterpillar™ Two-Piece Gymmies®


The Very Hungry Caterpillar™ Love Two-Piece Gymmies®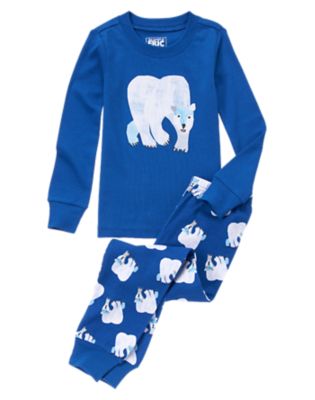 The World of Eric Carle™ Polar Bear Two-Piece Gymmies®
Does your child love the Eric Carle books? Tell me in the comments which is their favorite (or yours)?
The following two tabs change content below.
Ann Arbor with Kids is your go-to source for Ann Arbor Family Fun. It got its start in an activity list that I was compiling for the playgroup I ran at our church. When my daughter started preschool, the other moms were thrilled to hear about my list. I decided to take the list public in 2009.
Latest posts by a2withkids (see all)